As a newbee who wants to get a IT job in Australia, learning the labor market is critical. This statistic is not comprehensive, neither absolute objective, because it was made by myself, for myself.
The statistic are trying to indicate:
which kinds of IT jobs are in high demand
what skills should I learn if I want to get the job.
The whole statistic is divided into two parts, and the second part is the highlight.
High Demand Jobs
Starting from my personal interests, I want to be a software developer/engineer and also have development experience about frontend pages and backend APIs. Therefore, there are not too many options already. By searching relevant keywords in SEEK, the total count of jobs shows the job popularity.
In this stage, here's what I found:
The jobs for backend is not concentrated as the same as frontend's. For example, if you use backend developer as keyword to search, you will get much less results than using frontend developer.
Positions for backend prefer to be called a specific techstack name, such as java developer, python developer, and etc.
The most popular backend programming language includes java, python, nodejs and c#.
Devops positions are a new trend of industry.
However, I want to get a job ASAP, so I will adhere to techstacks where I have experience with, which means I will give up c# techstack temporarily.
Statistic Method
As the previous section mentioned, I grouped all positions into different groups: frontend, java, python, devops, and for each group, I picked up top 15 jobs on SEEK as the data source. I marked down all technical/non-technical requirements in a excel sheet, and analyze the sheet using tableau.
Analysis
Technical Requirements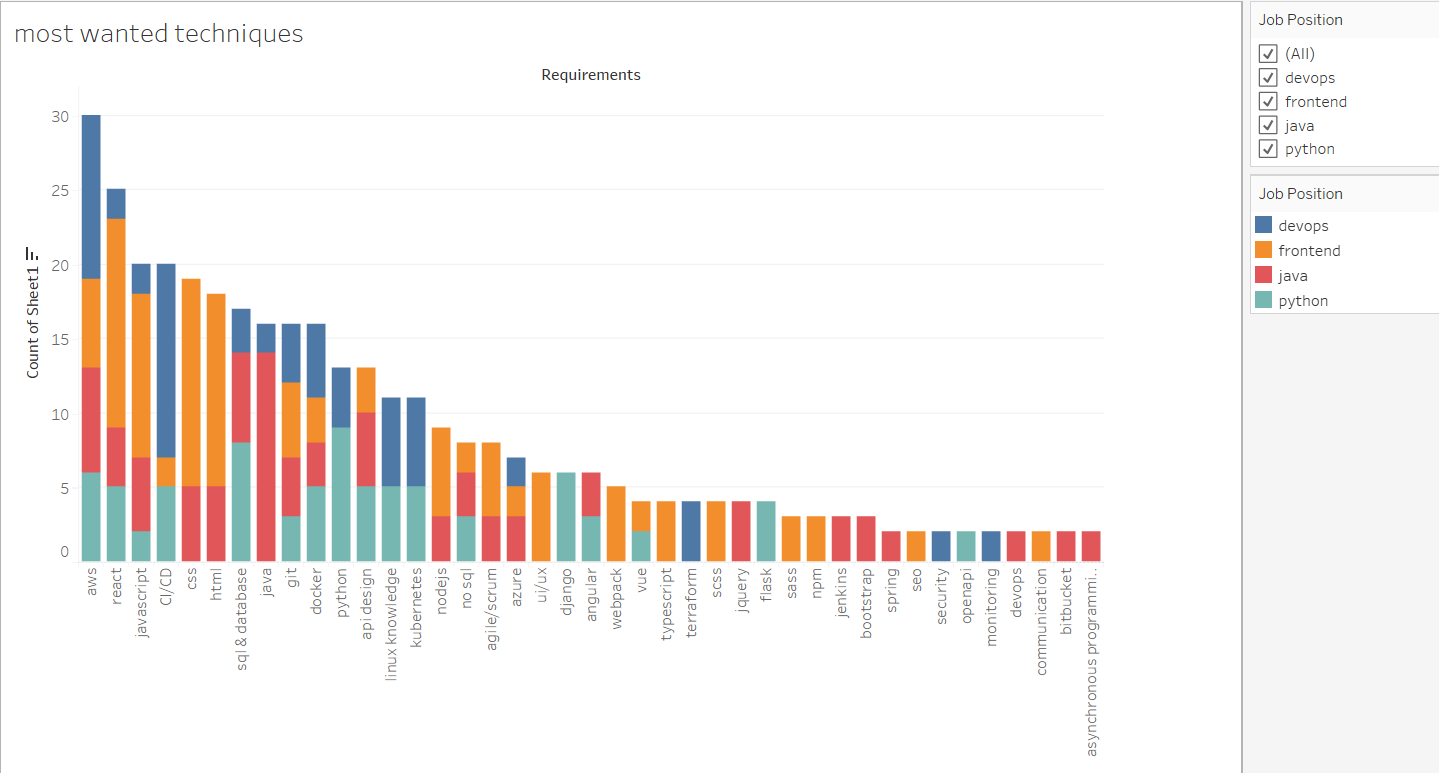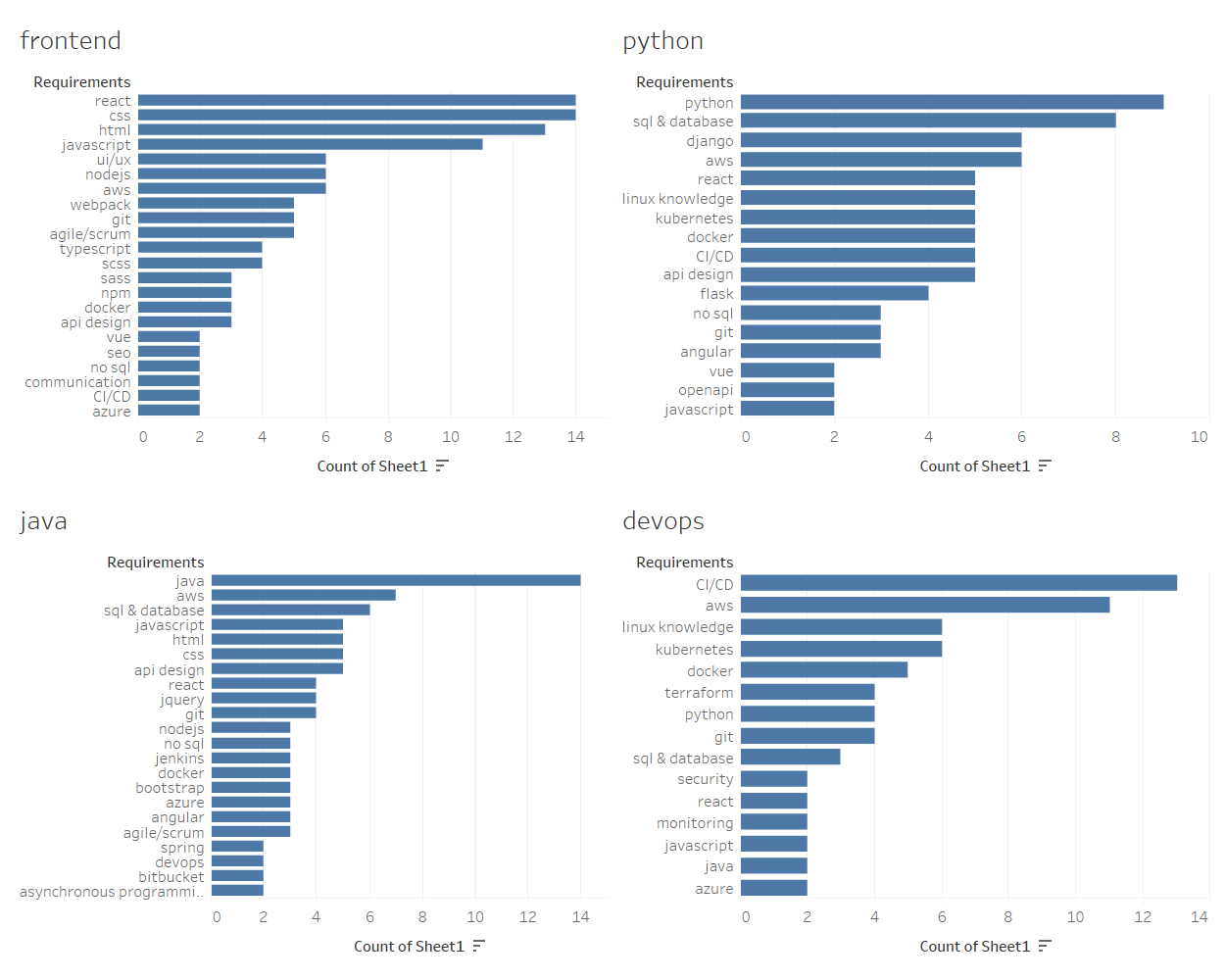 Non-Technical Requirements
Non-technical requirements including:
be active
collaborative
communication
documentation output
feedback to requirements
multitask
problem locating
proficient english
requirements to solution
self-driven
time management
work independently
Conclusion
For different positions, their technical requirements are overlaped, which means full-stack are prefered.
Cloud and related skills become necessary skills to all positions.
AWS are the most popular cloud service provider, and its important to all kinds of jobs.
For many frontend jobs, UI/UX skills are required.
Communication is the most imporant non-technical factor, for non-native speaker, English is the key.